Trusted by over 20,000 WooCommerce Businesses and Online Shops
A Product Configurator for WooCommerce
Make Product Customization User-Friendly
When customers select each product option, the product image will update with a new layer – giving them a much more satisfying experience.
Once added to the cart, customers see a mini-preview of their final product with the options they selected – saving confusion and reducing cart abandonment.
This plugin is a user experience dream! It works as it should and allows my web visitors to easily create their own custom products.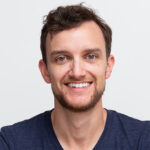 Michael Bainbridge AHA Factory
PNG Image Layers
Save Time With Layered Image Layers
Use transparent PNG image layers for each product option to save countless hours creating image combinations.
Including an additional product option is as simple as adding a new attribute and PNG layer.
We have used this plugin to create thousands of configurations for products and the plugin is very solid.
Julie Goodman Pop Up Flip Flop
Manage Attribute Inventory
Manage Stock Levels for Each Product Option
Manage the stock levels of each product option right from the product edit page – making inventory management a breeze.
View stock levels quickly so you have enough of each component in stock – saving customers frustration.
I'm using four of Iconic's plugins. Their support is kind of like having pizza in Naples – I never thought it could be THIS good.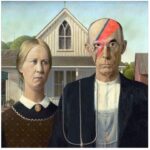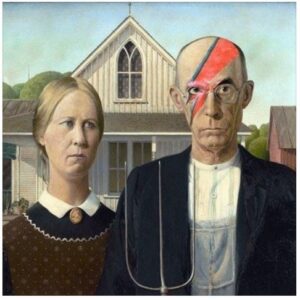 David Agosta Art Products
Mobile Friendly
Customize WooCommerce Products On Any Device
Allow customers to build their own products on the go so you don't miss out on potential sales.
Provide the best customer experience possible, no matter which device your customer is using.
I tried several and bought 2 other product configurator type plugins before this the one from Iconic, but the others either downright didn't work or weren't responsive on mobile. I am happy to recommend this plugin.
Mark Riley Riley and Thomas
30-day money-back guarantee
Theme compatibility guaranteed
More Incredible Features
WooCommerce Product Configurator also includes all of the following features — Optimize your WooCommerce store today and increase sales and conversions.
Layered images
PNG's assigned to each variation combine to create a layered product image.
Mobile friendly
WooCommerce Product Configurator works great across devices.
Stock management
Easily manage the stock levels for each of your products attribute options.
Integrated
Looks and acts as though it is native WooCommerce functionality.
Easy to Setup
There are no complicated settings, just simple options for each variation.
Seamless
Works with any well-coded theme, updating the main product image as options change.
Choose Your License
Which plan is right for you? Whichever one you choose, you'll get access to this incredible plugin and our 5-star support.
All Access Club
14+ Sales-Boosting Plugins From Only $299
Get this plugin and more when you join the All Access club. Instantly increase your store's selling power and usability.
Bundle up.
Get Product Configurator, Attribute Swatches, and WooThumbs for only $237 $149 with our WooCommerce Configurable Product Bundle.
Product Configurator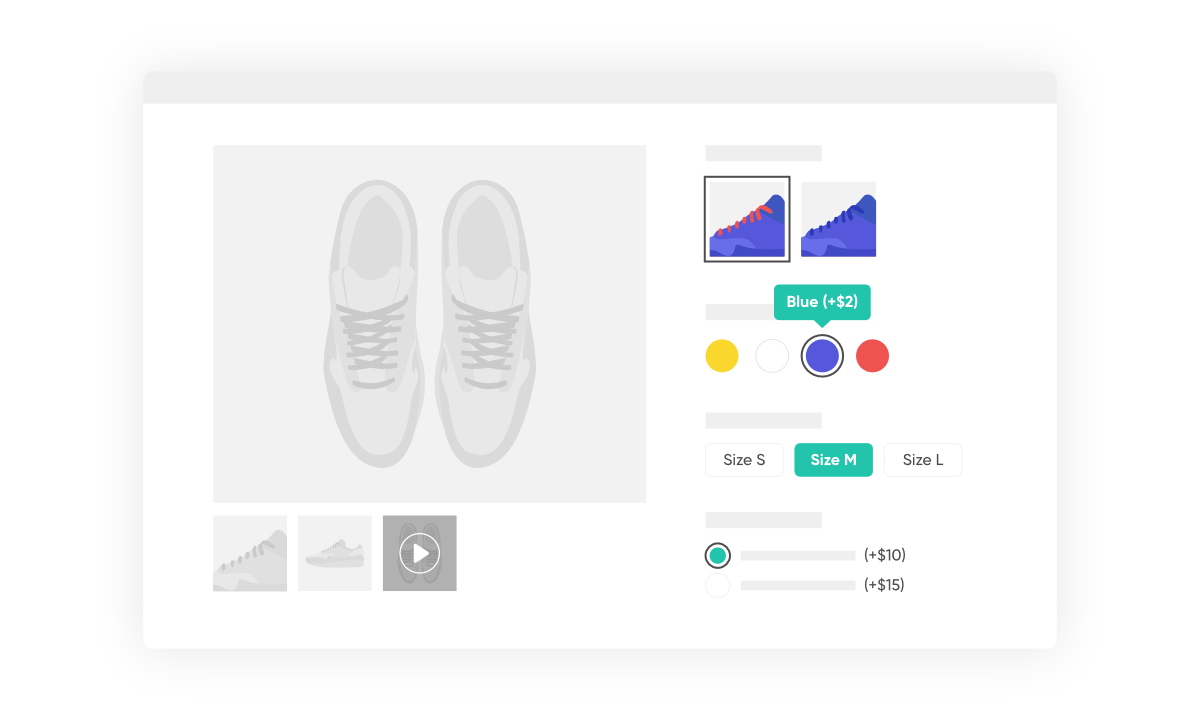 Attribute Swatches
WooThumbs
100% No-Risk Money Back Guarantee
You are fully protected by our 100% Money Back Guarantee. If you aren't completely satisfied within 30 days of purchase, you're more than welcome to a full refund!
Version: 1.9.0
Updated: 01 Jun 2023
Released: 19 May 2014
WordPress: 6.2
WooCommerce: 7.7.0
Frequently Asked Questions
Have you got a question about WooCommerce Product Configurator? Check out some of the most popular questions and answers below.
How will WooCommerce Product Configurator save me time creating images?

Imagine you're selling a customisable watch. You have the following attributes: Face Colour, Strap Colour, Strap Material, and Hands Colour. If each of those attributes had 5 options, then you'd need to create final images of the watch for every possible variation. This would be 625 images ( 5x5x5x5 ).

Using the WooCommerce Product Configurator plugin, the final image is built up in layers; you'd only need to create an image for each attribute option. This would be 20 images ( 5+5+5+5 ).

Creating 20 images will be far quicker than creating 625 images!

Will Product Configurator work with my theme?

Yes. WooCommerce Product Configurator has been built to work with any well-coded WooCommerce theme.

Can I change the domain associated to the license?

Yes. Our system checks against the number of active installs, rather than the specific domain names. You can deactivate the plugin on one domain and then activate it on another domain with no issues.

Can I still use the plugin when my licence expires?

If you purchased an annual license, then yes, you can still use the plugin in its full capacity even after your license expires. However, you will no longer be able to receive updates or support for the plugin.

Can I use my licence in a development environment?

Do you offer lifetime licenses?

No. We do not offer any lifetime licenses for our plugins.

Yes, if you decide within 30 days of purchase our plugin is not for you, we'll happily refund you in full.

Do you offer a free trial?

No, however, we do have a 30-day money-back guarantee. If you decide within 30 days of purchase our plugin is not for you, we'll happily refund you in full.

Do you offer multi-site licenses?

Yes, we do (and they're heavily discounted)! When the checkout modal opens you can choose between 1 Site, 3 Sites, and 30 Sites under Plan Selected at the top. If you have any other requirements, please get in touch via our support page.

Is this a lifetime licence, or will it stop working after 1 year?

The license is an annual subscription. It can be canceled at any time. If you cancel the subscription, the plugin will continue to work as normal until the end of the paid-for period.

Once the license expires or is canceled, you will no longer receive updates or support for the plugin.

After expiration or cancellation, the plugin will continue to work on your site.

Why do I need a subscription?

WooCommerce is evolving constantly. A subscription model allows us to continue supporting the latest releases and offer the best support we can.

Will it work with my theme?

All Iconic plugins are tested in multiple WooCommerce themes. As long as your theme is well coded and WooCommerce compatible, it will work. If there are any issues, we're more than happy to try and fix them; just get in touch.

Will my subscription renew automatically?

Yes, your subscription will renew automatically every year, unless you cancel it. If you do decide to cancel it, your license will still be valid for the paid-for period; this means you will still receive updates and support during that time.

Do you offer monthly plans?

No, not for single plugins; we only offer annual plans. For bundles, we do offer monthly and annual plans.
Great support, plugin
Very happy with the support
5
Fantastic
There were many knockoffs, that didn't work as easy and logically as this module. This is a steal compared to competitors that ask a monthly fee of 80 euros and up for something similar.
5
So happy the developer thought of this Plugin!
This Plugin is exactly what we were looking for to add functionality to our eCommerce website!
5
Perfect for my site
This is exactly the plugin which I am looking for. Thanks very much to IconicWP for releasing this fantastic product.
5
Best QC/QA and Best Support in the Industry
I'm using four of Iconic's plugins. Their support is kind of like having pizza in Naples – I never thought it could be THIS good.
5