Trusted by over 20,000 WooCommerce Businesses and Online Shops
Order Delivery Date and Time
Add Delivery or Pickup Time Slots to the Checkout
Increase customer satisfaction by allowing customers to select their own pickup or delivery date and time at the checkout.
Allow customers to see and select available delivery time slots with a user-friendly date picker.
Modern design to match any online store, theme, or page builder using WordPress.
This plugin works great due to offering the ability to use WooCommerce shipping AND local delivery / pickup. Many competitive plugins don't offer this.
Heidi Mitchell Foster Mitchell Creative
Custom Delivery Schedule
A Custom Delivery Schedule to Suit You
Create your own delivery and pickup schedule with specific time and date slots set by you.
Set limits on orders, so you're always able to fulfill them. Including the maximum number of orders, the time frame of your delivery slots, same-day delivery cutoff time, and more.
Charge additional fees for same-day and next-day deliveries. Or disable same-day and next-day delivery based on the time.
Charge additional fees depending on the day of the week or time slot.
WooCommerce Delivery Slots has been perfect for my needs and I was able to get the site up and running and fully functional quite quickly (despite not being a techie as such).
Darren Andrews Big 5 Catering
Holiday and Closed Dates
Prevent Orders on Holidays or When Your Store is Closed
Easily set holidays where delivery and pickup services are not available.
Disable dates based on the selected shipping method.
Disable specific dates or date ranges, and choose whether to repeat them every year.
I am using this plugin for a flower shop that offers a few options, including delivery and local pickup. This plugin gave us the opportunity to do that, flawlessly!
Grant Kantsios Kantsios Consulting Inc
Upcoming Orders Screen
Manage Orders With Ease
See the number of deliveries you have to fulfill at a glance in the Upcoming Orders dashboard.
Easily add new, edit existing, or create new custom time and date slots for existing orders in the Edit Order screen.
Filter, manage, and process deliveries on the improved WooCommerce order page.
This plugin has completely transformed the ecommerce side of our business. The support is also brilliant.
Jamie Clark Micros Pub
Reservation Calendar
Allow Customers to Reserve and Then Shop
Allow your customers to reserve a delivery slot before they start shopping.
Place the reservation table anywhere on your website using a shortcode.
Customize the reservation table to suit your website.
Set reservation expiration time in minutes – ensure time slots are freed up again if a customer does not complete their order or if their order is canceled.
This plugin is much better developed and easier to use than another similar plugin we've used. Thanks for creating a better option!
Kevin Vess Vess Studio
30-day money-back guarantee
Theme compatibility guaranteed
More Incredible Features
WooCommerce Delivery Slots also includes all of the following features — Optimize your WooCommerce store today and increase sales and conversions.
Set Delivery Days
Choose which days of the week/working days you can make the order delivery date on.
Shipping Method Restrictions
Assign time slots to specific shipping methods, shipping zones, pickup locations, or ZIP codes, making creating complex delivery date rules easy.
Disable Slots for Products or Product Categories
Disable the delivery date and time fields if specific products are in the cart page.
Calendar Themes
Choose from several calendar styles to ensure the delivery date field matches your store's design.
Min/Max Delivery Date
Define the days required before the calendar's first and last available shipping date.
Delivery Date Fees
Set fees based on the selected delivery date, day of the week, same-day, or next-day deliveries.
ASAP Delivery Option
Allow your customers to select delivery 'as soon as possible' instead of choosing a time slot.
Disable Time Slots (X) Minutes Before Start Time
Disable time slots if the order is placed a certain number of minutes before the time slot begins.
Enable Slots for Specific Shipping Methods
Choose which time slots show for which shipping methods. Create flexible shipping schedules.
Time Slot Fees
Charge an additional fee if your customer selects a specific day of the week or time slot.
Disable Slots After (X) Orders
Also known as 'lockout,' you can disable time slots after (X) orders on any one day.
Deliveries Calendar
View and sort upcoming and reserved delivery slots on the backend Upcoming Orders dashboard.
Flexible Terminology
Easy to change checkout labels; you can even change them based on the selected shipping method. I.e., "Delivery Date" or 'Collection Date.'
Shipping Plugin Compatibility
WooCommerce Delivery Slots is compatible with many 3rd-party shipping plugins.
Developer Friendly
Plenty of actions and filters are available to modify the functionality of WooCommerce Delivery Slots.
Screenshots
See how WooCommerce Delivery Slots looks for both customers and admin users.
Choose Your License
Which plan is right for you? Whichever one you choose, you'll get access to this incredible plugin and our 5-star support.
All Access Club
14+ Sales-Boosting Plugins From Only $299
Get this plugin and more when you join the All Access club. Instantly increase your store's selling power and usability.
Bundle up.
Get Delivery Slots, Flux Checkout, and Iconic Sales Booster for only $307 $149 with our WooCommerce Local Delivery Bundle.
Delivery Slots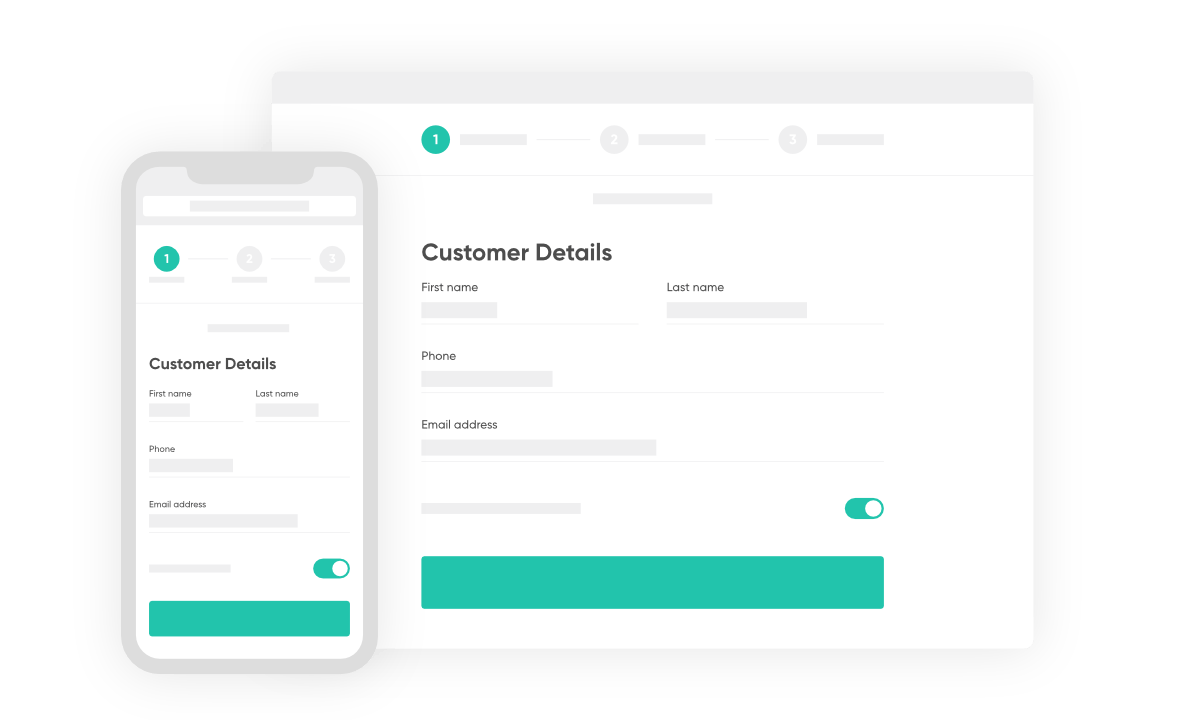 Flux Checkout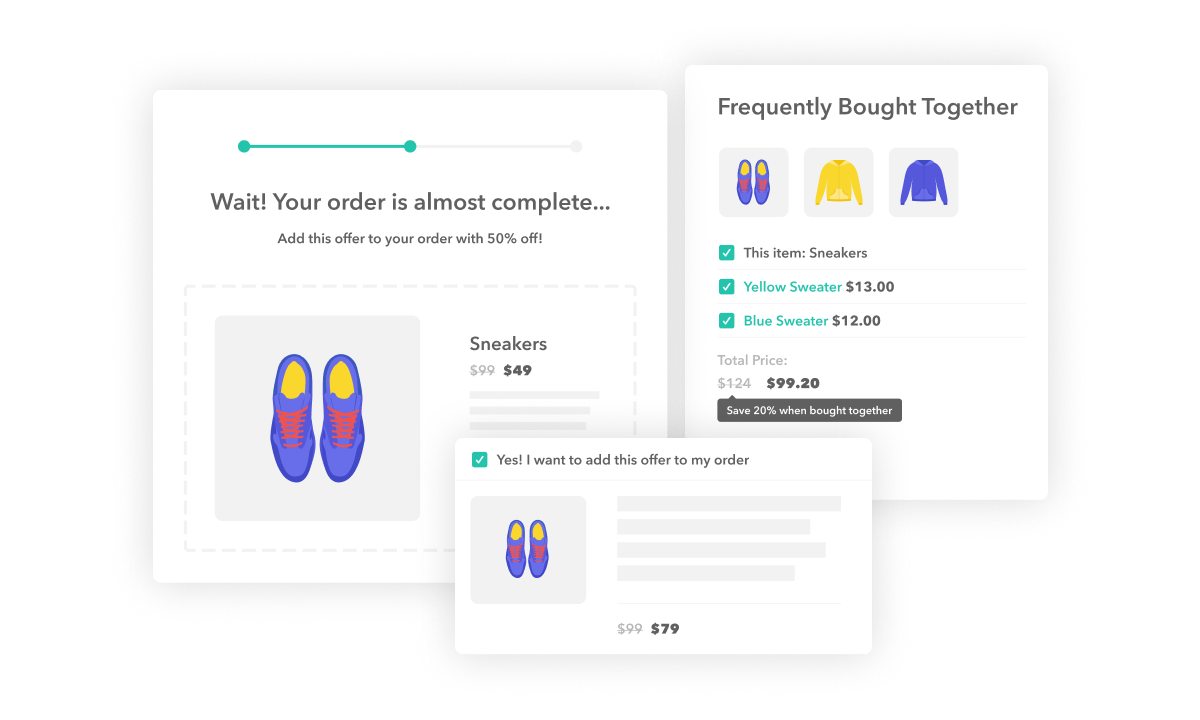 Iconic Sales Booster
100% No-Risk Money Back Guarantee
You are fully protected by our 100% Money Back Guarantee. If you aren't completely satisfied within 30 days of purchase, you're more than welcome to a full refund!
Version: 1.21.0
Updated: 29 May 2023
Released: 2 Apr 2014
WordPress: 6.2
WooCommerce: 7.7.0
Frequently Asked Questions
Have you got a question about WooCommerce Delivery Slots? Check out some of the most popular questions and answers below.
Will WooCommerce Delivery Slots work with my theme?

Yes! WooCommerce Delivery Slots will work with any WooCommerce theme.

Is WooCommerce Delivery Slots compatible with..?

WooCommerce Delivery Slots is compatible with a number of plugins, including: BE cart based shipping, Distance Rate Shipping by WPShowCase, WooCommerce Advanced Free Shipping, Table Rate Shipping Plus by mangohour, Multi Step Checkout, Table Rate Shipping, WooCommerce Advanced Shipping, WooShip, and more. Just let me know if there's something missing.

Is WooCommerce Delivery Slots WPML compatible?

Yes, it also comes with some pre-made translation files.

Can I change the domain associated to the license?

Yes. Our system checks against the number of active installs, rather than the specific domain names. You can deactivate the plugin on one domain and then activate it on another domain with no issues.

Can I still use the plugin when my licence expires?

If you purchased an annual license, then yes, you can still use the plugin in its full capacity even after your license expires. However, you will no longer be able to receive updates or support for the plugin.

Can I use my licence in a development environment?

Do you offer lifetime licenses?

No. We do not offer any lifetime licenses for our plugins.

Yes, if you decide within 30 days of purchase our plugin is not for you, we'll happily refund you in full.

Do you offer a free trial?

No, however, we do have a 30-day money-back guarantee. If you decide within 30 days of purchase our plugin is not for you, we'll happily refund you in full.

Do you offer multi-site licenses?

Yes, we do (and they're heavily discounted)! When the checkout modal opens you can choose between 1 Site, 3 Sites, and 30 Sites under Plan Selected at the top. If you have any other requirements, please get in touch via our support page.

Is this a lifetime licence, or will it stop working after 1 year?

The license is an annual subscription. It can be canceled at any time. If you cancel the subscription, the plugin will continue to work as normal until the end of the paid-for period.

Once the license expires or is canceled, you will no longer receive updates or support for the plugin.

After expiration or cancellation, the plugin will continue to work on your site.

Why do I need a subscription?

WooCommerce is evolving constantly. A subscription model allows us to continue supporting the latest releases and offer the best support we can.

Will it work with my theme?

All Iconic plugins are tested in multiple WooCommerce themes. As long as your theme is well coded and WooCommerce compatible, it will work. If there are any issues, we're more than happy to try and fix them; just get in touch.

Will my subscription renew automatically?

Yes, your subscription will renew automatically every year, unless you cancel it. If you do decide to cancel it, your license will still be valid for the paid-for period; this means you will still receive updates and support during that time.

Do you offer monthly plans?

No, not for single plugins; we only offer annual plans. For bundles, we do offer monthly and annual plans.
All good – good support
Works well since years and provides new features to improve the experience
5
excellent plugin and outstanding support
I was looking for a plugin that could not just add delivery times to products for delivery, but also products for collection. There was some custom tweaks required but the support team were great at advising me and helped me set everything up. Amazing plugin, highly recommended
5
Very useful, perfect for my site AND great support.
This plugin is awesome. It does pretty much exactly what my client needed and the developer was super responsive and helpful! Highly recommend.
5
Works superb! Splendid support
Works very good, just like they say it does! And when I had a problem with the newest elementor update breaking some code, James fixed it within a few hours.
5
Excellent plugin! Even better customer service
This plugin has completely transformed our ecommerce side of the business. The support is also brilliant. Sometimes you Just need to pay more money for the right thing to produce the right results and after trying a cheaper plugin I found out the long way that this is one of those times! Buy this plugin you won't regret it!
5