Sales-Boosting WooCommerce Plugins
Easy-to-use WooCommerce plugins that work perfectly together with any WordPress theme. Create a fast and profitable ecommerce store without any technical knowledge.
Featured On


Trusted by 20,000+ WooCommerce Businesses and Online Shops
Our powerful ecommerce plugins have been created from the ground up to help store owners boost sales and improve customer experience.
"After working with hundreds of WooCommerce extensions that are slow and bloated, it's been a pleasure working with Iconic. The code is clean. The features are focused. And best of all, they help grow your store's revenue!"
Chris Lema
WordPress Expert

Make your store stand out
Our best WooCommerce plugins improve the user experience and conversion rate of your WooCommerce store.
The Most Powerful WooCommerce Product Gallery Plugin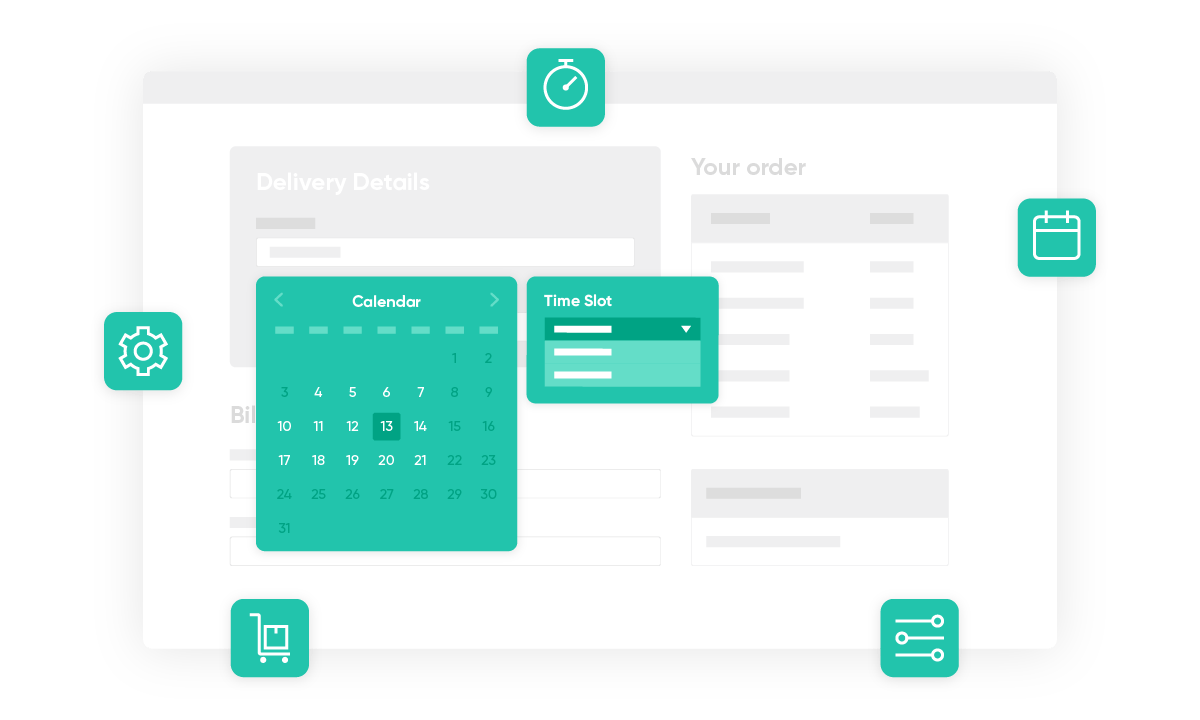 Add Delivery Date and Delivery Time to the Checkout Page
Add Color and Image Variation Swatches to WooCommerce
Image Flip & Hover Effects for Your Product Listings
Turn your store into a selling machine
Convert More Customers with our WooCommerce Checkout Plugin
Maximize Your Sales With a WooCommerce Cross-Sell Plugin
Save Time Creating Images for Product Variations
Show WooCommerce Variations on the Shop Page
Our best WooCommerce plugins increase conversions, boost sales, and reduce cart abandonment in your online store.
Jargon-free and easy to use
Our plugins are easy-to-use and designed so you can customize your online store without any coding knowledge. Plus, we've created up-to-date guides to get you started.
Theme compatibility guaranteed
Our plugins work well with many well-known WordPress templates/themes, page builders, and plugins. Plus, we're always adding more!
Always up to date
We don't just ensure compatibility with new versions of WordPress and WooCommerce — we add new features, add-ons, and plugins too.
World-class support
Our support is fast and personal. Our friendly team is on hand to reply within 24 hours and often much sooner.
Customers love our support team
Amazing customer support!
I am writing this review because their support team went the extra mile to make the plugin work on my website. Absolutely amazing! I will be a long-term customer for sure!
Niek Hogenboom
Great plugins! We use the attribute swatches plugin together with the WooThumbs on all our websites. They work great and even better the customer service is also great. Better than any other plugin we use.
Ronald
These WooCommerce users said it best
I had some problems with reactivating the plugin after a license renew. They helped me out within a day, all problems solved.
Monk Bouldergym
Does exactly what I was looking for: a quick way to replace product photos with short Instagram-style videos. Easy to install and set up too. Thanks!
Eric North Designs
WooThumbs catered for my every need and the support is amazing.
Rudi Swarts
This plug in works perfectly we are very happy with the results. Thanks!
Jon Dahnert
I've used several swatches plugins, but this one is the best. The code makes is easy to customize and it works great with other plugins from Iconic.
Victor Hopman
There were many knockoffs, that didn't work as easy and logically as this module. This is a steal compared to competitors that ask a monthly fee of 80 euros and up for something similar.
Anna Orlova
This is a great product. I had some previous settings that was interfering with the WooCommerce Linked Variations. Jhimross was kind enough to look through my website and pinpoint what was causing an issue. He explained things well and fixed…
Lyndon Vibar Royal Imports
The Quickview plugin is easy to install and adds a great option for customers making the buying process much smoother – Good work Iconic !
Jim Knott
After checking out a few other plugins with more or less (read: less) functionality This one proved to be the most versatile and complete solution. And it comes woth great support too.
Olof Fredrikze
Really fast checkout that improved the selling rate! Well done!
Lorenzo Bruno Finmark
Join thousands using our plugins to improve their stores
30-day money-back guarantee
Theme compatibility guaranteed
Save up to 80% on Iconic plugins
Save money on our full range of WooCommerce plugins. Get instant access to everything you need to build and enhance your WooCommerce site.
* Available in All Access Club only
All Access Club
Maximize Conversions
for single site license
30-day money-back guarantee
Our entire WooCommerce plugin collection. Increase conversions, optimize your store, and get access to special discounts and offers.
You'll quickly see a return on this investment.