Our Best Sale of the Year is Here!
Optimize Your Store With Our Feature-Rich, Sales-Boosting WooCommerce Plugins
Sale ends November 29th, 2022
Join the All Access Club
and save 40%
All 14 Iconic plugins plus every plugin we make in the future.
Any Plugin
$49
Save up to 62%
Get one or more of our plugins to boost your WooCommerce store.
Any Bundle
Save 40%
Boost your WooCommerce store's selling power with our money-saving plugin bundles.
Fantastic plugins and incredibly impressive customer service and support given by the really competent staff.
I don't write a lot of reviews online but this company really merited one! Well done Iconic. I will be a long-term customer!
Sharon Hehir via Trustpilot
Get Any Plugin Bundle for Only $89
Grab a bundle containing 3-4 of our most commonly paired plugins, and save a whopping 40%.
All Access Club
All 14 Iconic plugins plus every plugin we make in the future.
Increase conversions and optimize your store from as little as $299 $179 in the Black Friday Sale!
14
Get Any Iconic Plugin for Only $49
Save up to 62% in our Black Friday sale. Get any of our conversion-boosting WooCommerce plugins for only $49.
Flux Checkout for WooCommerce
Prevent abandoned carts with a slick multi-step checkout experience, designed for your customer's device.
WooCommerce Delivery Slots
Choose a delivery date and time for each order. Add a limit to the number of allowed reservations, restrict time slots to specific delivery methods, and so much more.
WooThumbs for WooCommerce
Enable zoom, sliders, video, fullscreen, multiple images per variation, and customisable layout options for your product imagery.
WooCommerce Attribute Swatches
Turn your WooCommerce product options into color, image, or text swatches. Instantly enhance your customers' online experience.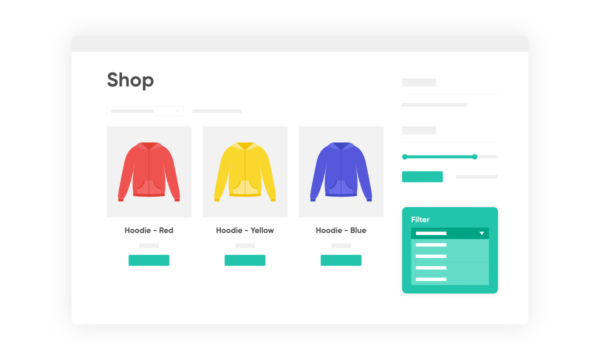 WooCommerce Show Single Variations
Display individual product variations of a variable product in your product listings. Make it easy for your customers to view and filter product variations.
Iconic Sales Booster for WooCommerce
Use proven cross-selling techniques to increase the average order value of your store.
The plugin itself is brilliant. But even better than this — the support offered is next level. They always reply quickly and are yet to fail to resolve any issue.
Joe Mallion via Trustpilot
Image Swap for WooCommerce
Add image swap effects to your product archive pages. Slide, zoom, thumbnails, fade, flip, and more. Make your product collection easier to browse.
WooCommerce Linked Variations
Link a group of WooCommerce products together by attribute; a new way to handle product variations.
WooCommerce Product Configurator
Use transparent image layers for your variable products, removing the need to create hundreds of final product variation images.
WooCommerce Quickview
Quickly view any product from the catalog, without reloading the page. Encourage sales with easy and efficient product browsing.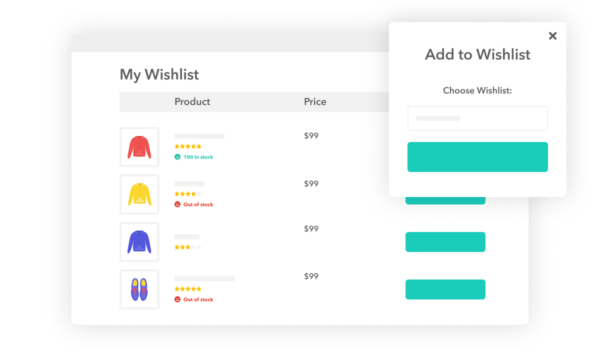 Wishlists for WooCommerce
Increase sales, conversions, and visitors with multiple Wishlists for WooCommerce.
WooCommerce Account Pages
Add and manage pages in your WooCommerce "My Account" area using the native WordPress "Pages" functionality.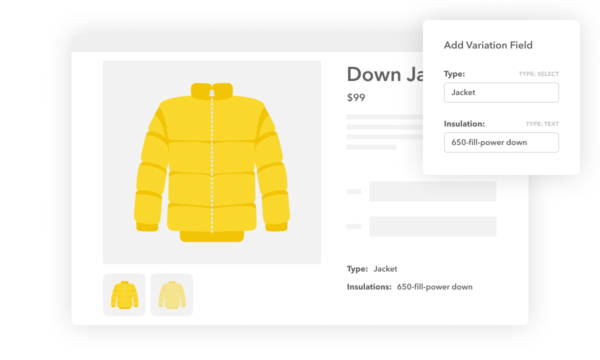 WooCommerce Custom Fields for Variations
Easily add custom fields to your product variations; the perfect way to display organised additional product data to your customers.
WooCommerce Bundled Products
Bundle a selection of products on a single product page. It even works with variable products!
100% No-Risk Money Back Guarantee
You are fully protected by our 100% Money Back Guarantee. If you aren't completely satisfied within 30 days of purchase, you're more than welcome to a full refund!